MI
Michelle Maida Home Team
Principal Broker
Local, Experienced, Award Winning
503-703-1896
As a John L. Scott broker, my mission is transactional excellence and client satisfaction. That means I work tirelessly to make your home buying or selling process as efficient, stress-free and lucrative for you as possible.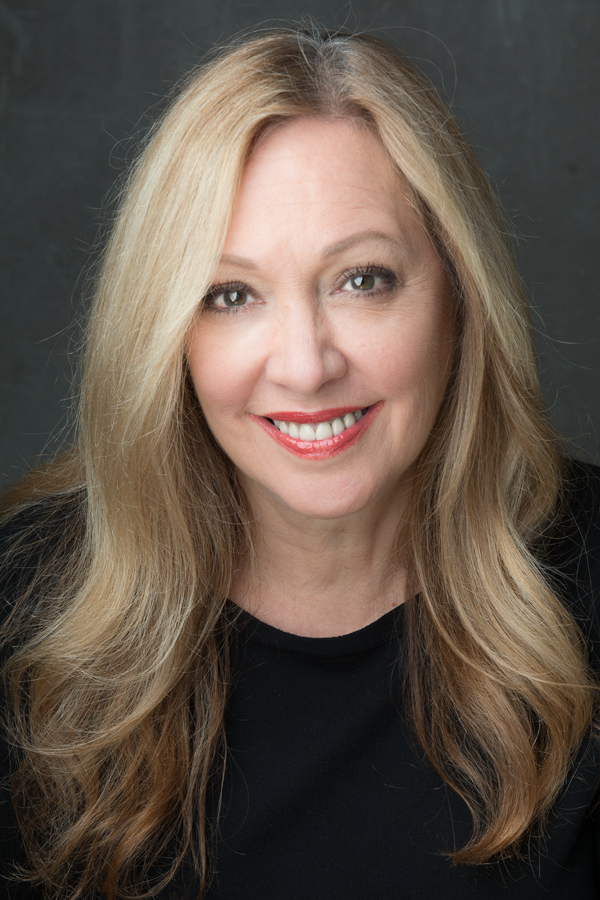 Meet Michelle
Michelle Maida began her real estate career at John L Scott Woodstock in 2000. Before becoming a broker, she worked in hotel and restaurant management. Michelle is also a trained actor, who has been involved with theater her whole life. She was drawn to join the John L. Scott team after being impressed by the knowledge and professionalism of a John L. Scott broker who sold her a home.
For Michelle, client satisfaction is her highest priority and she aims to treat each client in such a way that they will enthusiastically refer her to their friends and family. Clients appreciate Michelle's excellent communication and negotiation skills and describe her as experienced, knowledgeable and tenacious.
One of the reasons Michelle enjoys working in real estate so much is the diversity of the clientele she's able to serve in the Portland area. From a senior citizen looking to downsize, to a young couple or group of friends purchasing their first home, she enjoys working with all types of clients. When working with clients who are selling, she focuses on top-notch online advertising, which can include high-quality photos, drone photography and Matterport 3D images.
Michelle is a Rotarian and spends time with other Rotary members giving back to her local community on a regular basis. She also has spent more than a decade on the board of her local Neighborhood Association to ensure the interests of her and her neighbors are acknowledged. She is passionate about making the arts accessible to everyone and is a board member of "triangle productions!," a nonprofit theater in Portland. Michelle's interests include theater, travel and spending time with her family and Chihuahua, Mo.
---
Portland
It's true that Portland has a lot of nicknames: The Rose City. Stumptown. Beervana. River City. Bridgetown. PDX. I think it shows the affection Portlanders have for our city. Portland is in one of the most beautiful spots in the country. We enjoy tons of your round outdoor activities. The Cascade Mountains with their year-round skiing and snowboarding are an hour to the east and the Pacific Ocean is an hour to the west. Willamette Valley Wine Country, which is known for its world class pinot noirs, is a short drive away. But there are plenty of reasons to stay in the city too. Powell's City of Books is an entire city block of literary fare. Forest Park and Mount Tabor are both perfect for a hike or a picnic and you can't beat the shopping and dining in the Pearl District or the art scene on Alberta and Mississippi Avenues. Our mild climate--with warm dry summers and cool wet winters--has given rise to the farm to table movement in local restaurants. Salmon, pork, and beef all come from local purveyors and they pair with locally grown produce and international flavors to make Portland a foodie's dream city. Portland has one of the lowest crime rates of a major American cities and the cost of living is low compared to other West Coast cities. Homes range from historic mansions in the West Hills and restored bungalows in inner Southeast to highrise condos in the Pearl and downtown and new construction and other up and coming neighborhoods. If you'd like to learn more about Portland let us know. We'd love to show you around and help you find your perfect home.
---
"This gal is so smart, savvy, attentive, hard-working and excellent I'd give her five stars on anything she did. BUT – she listed my house and negotiated a great price for me. She did an amazing job with both! Her follow up and communications with everyone involved have been super."
– Rachel Mohlere
---
"Michelle and her team are amazing! Our house buying process was stressful and aggravating but Michelle stayed cool and reassuring throughout the entire process. The inspection on our house was five weeks delayed, jeopardizing our purchase of the house we were buying. Michelle went to work and was on the phone on a near-hourly basis with both the inspection company and the lender to make it happen. I honestly believe that no other realtor could have pulled this off. Her tenacity and professionalism are without parallel."
– Rasdan
---
"Michelle and her team are the most knowledgeable agents in the Portland area. They have a grasp on the market and know how to negotiate a deal that is fair to all parties. I have worked with many agents over the past thirty plus years and they don't get any better than this. Michelle is above reproach and I have recommended her on many occasions and have seen the same results come back every time."
– Bryan Willison
---
"Michelle was very easy to work with. She is very professional and extremely knowledgeable about Portland's housing market. She was also very thorough in marketing my house. It went on the market and I had a same day offer. When the buyer's broker became difficult to work with, Michelle forged ahead and made everything come together. I would highly recommend using Michelle for any type of residential transaction."
-- Lynne Field
---
Awards
2018 - Chairmans Circle
2009-2017 - President Elite
2004-2008 - Presidents Gold
2003 - Emerald Award
I have been one of the top 3 agents in the John L Scott Woodstock Office for the past 16 years running.